National Heritage Board 
Heritage comes alive
It's a wonderful thing when tradition and modernity can coexist in harmony. And that's what we've done for the National Heritage Board and its partner institutions by using social media content to create an online space for our Singaporean culture and roots, and make it relevant to a new, digital audience.
National Museum of Singapore
Story of the Forest 2016
Former Governor of Singapore and right-hand man of Sir Stamford Raffles, Major-General William Farquhar, was such an admirer of local flora and fauna that he commissioned 477 watercolours of them between 1819 and 1823. In 2016, 69 of those drawings were brought to life in a stunning 3D installation at the National Museum of Singapore, entitled Story of the Forest.
We were tasked to conceptualise a teaser video for the event. Bringing the static paintings to life using 3D camera animation, the video was extremely well-received on Facebook with high user views and engagement – so much so, that we were commissioned to do a similar version for the subsequent Chinese New Year.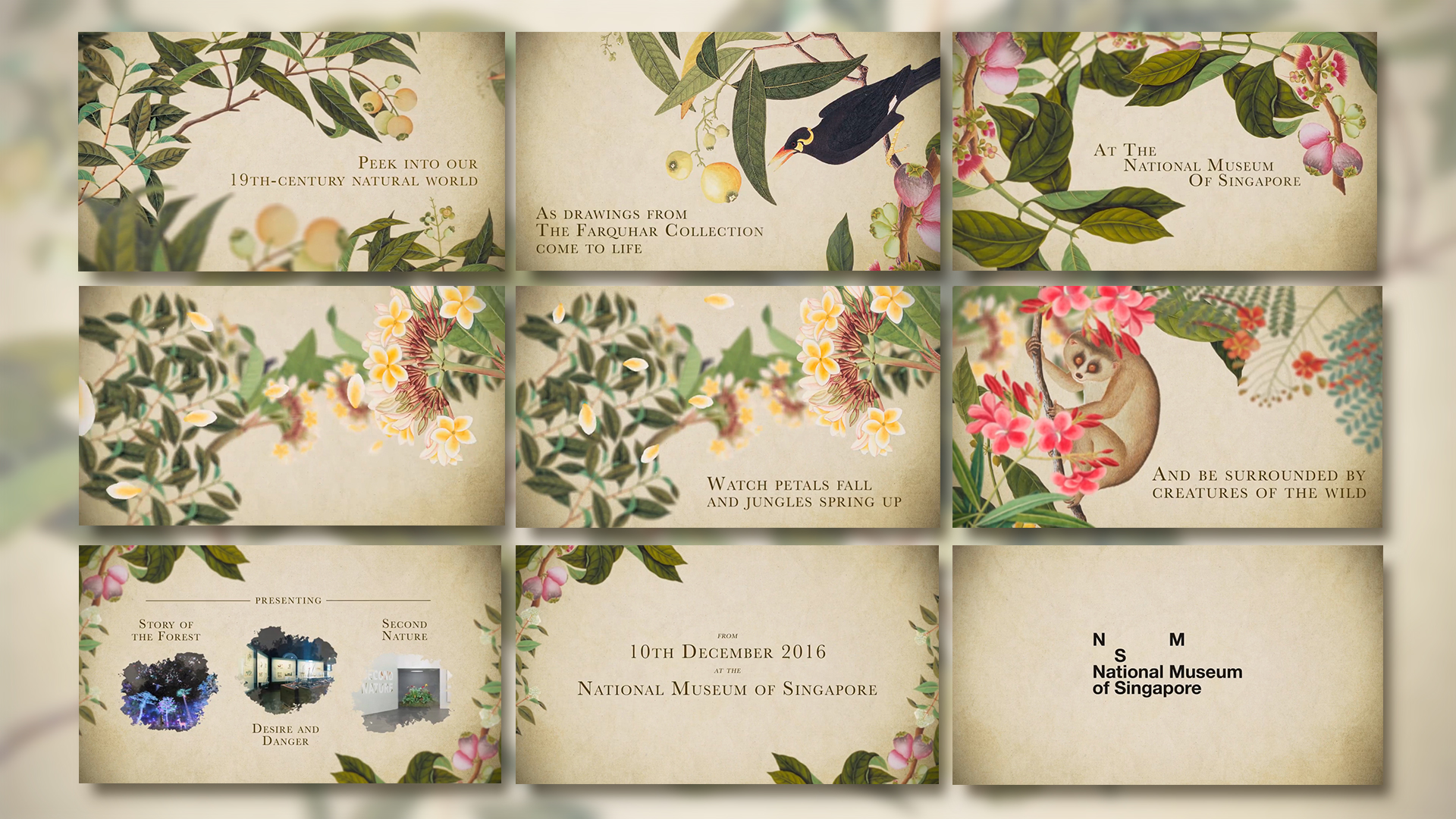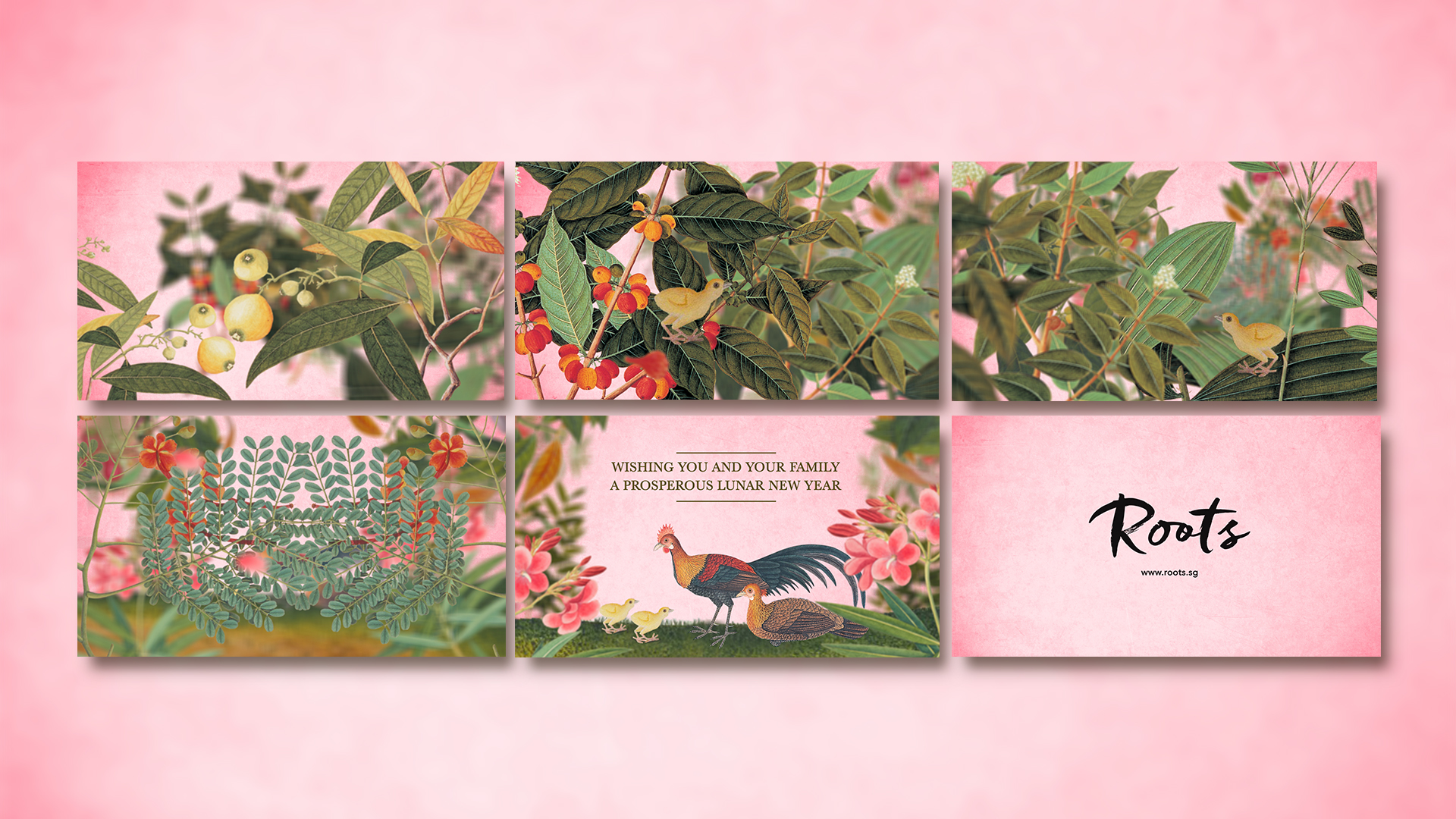 Malay Heritage Centre 
The Se-Nusantara Series and Malay Cultural Festival 2017
To drive awareness and cultivate interest in Malay heritage, the Malay Heritage Centre held an exhibition entitled Sirri na Pesse – loosely translated as 'Honour and Pride' in the Bugis language. It featured the history and development of the Malay-Bugis community in Singapore, many of whom can trace their roots through seminal historical developments in the Malay world during the 18th to 20th centuries.
We created two videos and a carousel post to push appreciation of the traditions and culture of the wider Malay Nusantara, drawing the connections of our shared culture through the programmes.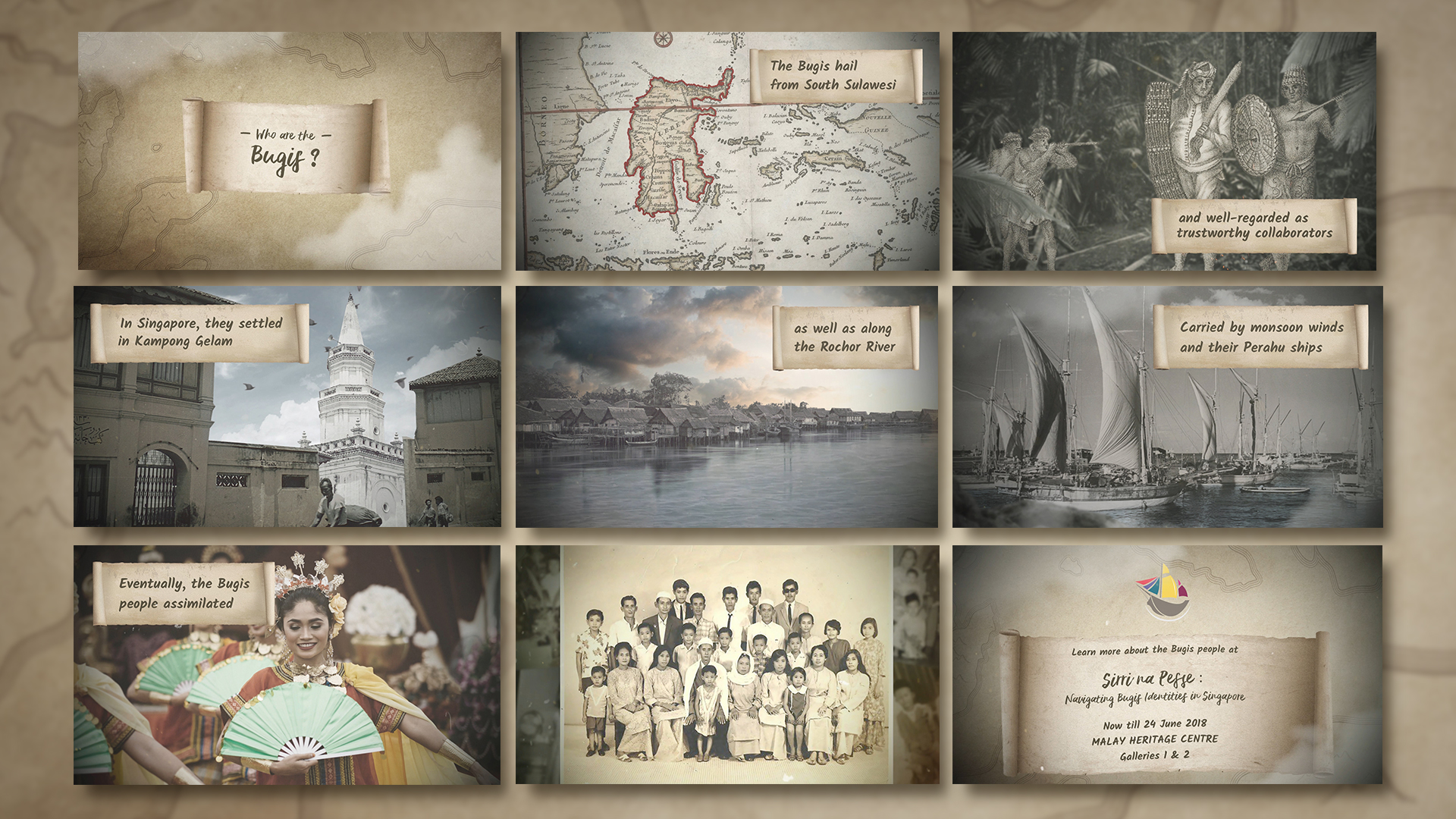 Sun Yet Sen

Stitches of Love 2017
In ancient Chinese culture, children's clothing and accessories served more than a functional purpose – it signified the hopes and blessings parents bestowed upon their children. By wearing clothing and accessories steeped with auspicious blessings, it was thought that the children carried unspoken messages of love, hope and affection from their mothers.
To promote the Stitches of Love exhibition held at the Sun Yat Sen Nanyang Memorial Hall, We produced a video to feature various items of clothing from the exhibition and stitched all the images together with a Chinese poem.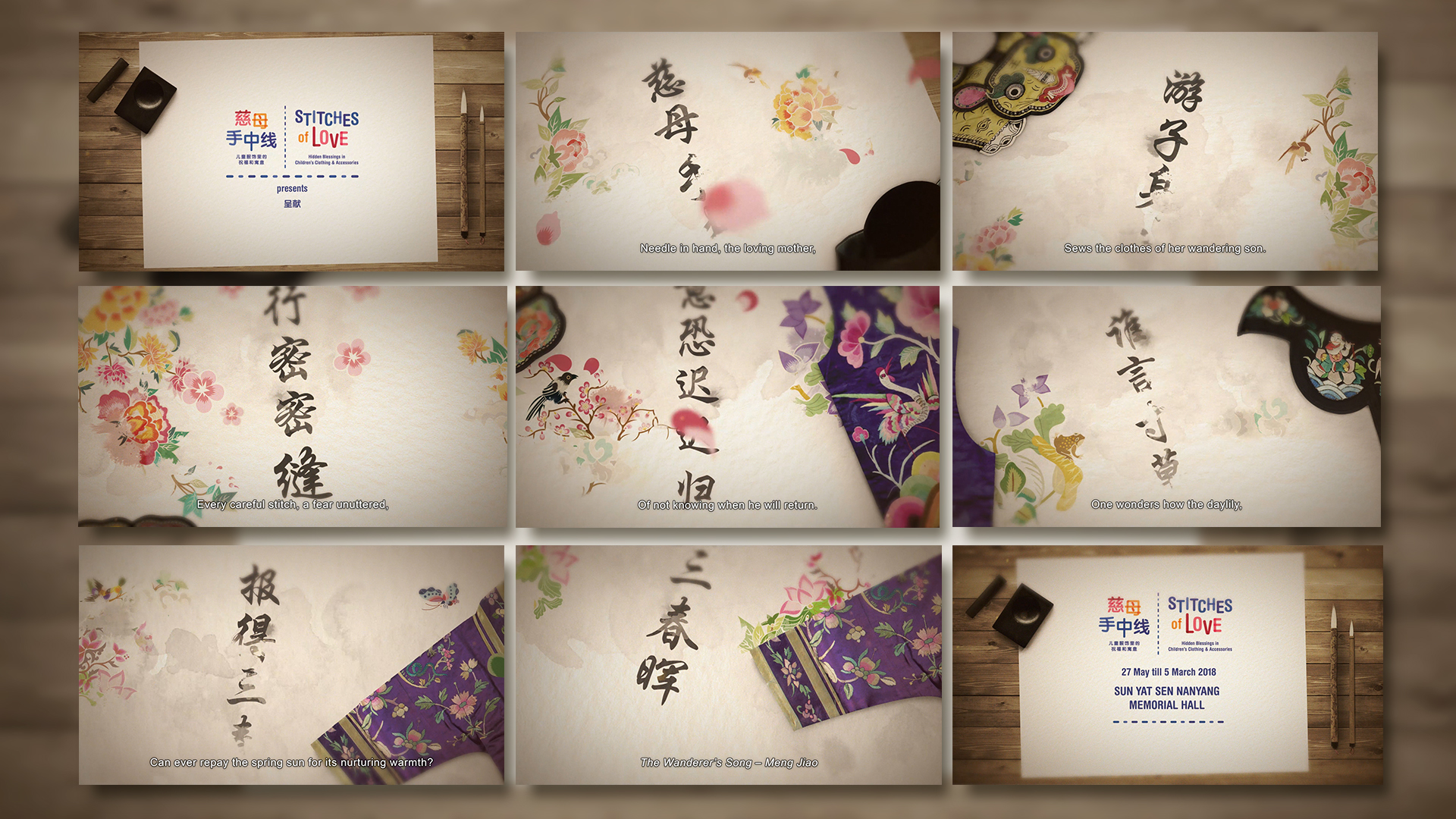 National Museum of Singapore
Children's Season 2017
To foster the love of Singaporean heritage and history, the National Museum of Singapore organizes a children's festival, targeted at children aged three to 12 years old, from May to July every year.
We were engaged to create content displaying the various interactive exhibitions, installations and children-friendly performances and workshops so as to encourage Singaporeans to bring their families down to the events.